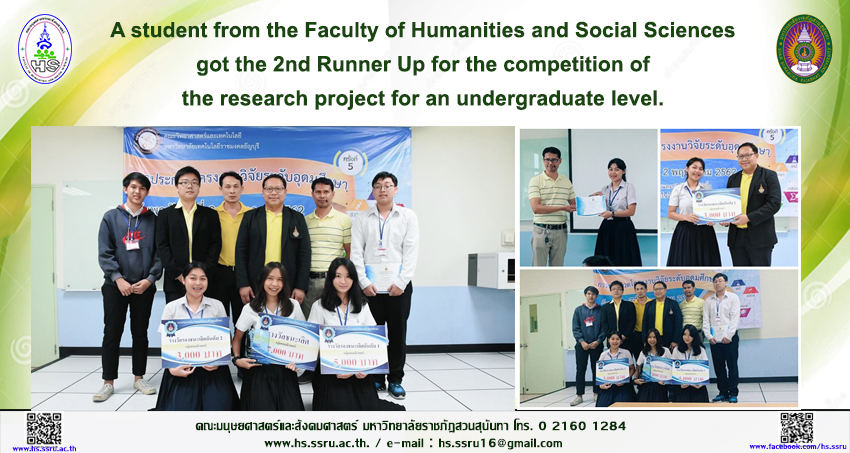 A student from the Faculty of Humanities and Social Sciences got the 2nd Runner Up for the competition of the research project for an undergraduate level.
On May 2nd, 2019, Ms. Suphakorn Pawang, the fourth year student from the Management Information System Programs, the Information Science Programs, the Faculty of Humanities and Social Sciences, Suan Sunandha Rajabhat University, joined to the 5th of the research project contest for an undergraduate level from the Faculty of Science and Technology, Rajamangala University of Technology Thanyaburi. This contest consisted of 10 teams that passed the competition, which divided into 6 groups: Mathematics Group, Computer Group, Chemical Group, Biology Group, Physics Group, and Applied Statistics Group.
This competition, Ms. Suphakorn Pawang from the Group of Computer presented the topic "The Development of Instructional Media by Augmented Reality on Asana Yoga" (AR Yoga Application), won the 2nd Runner Up (the Silver Medal), the Certificate and the Rewards for Baht 3,000.