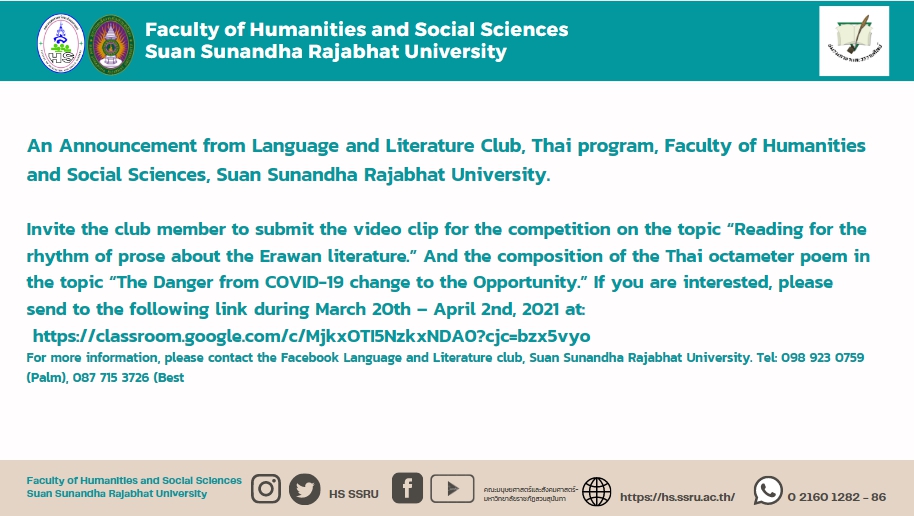 An Announcement from Language and Literature Club, Thai program, Faculty of Humanities and Social Sciences, Suan Sunandha Rajabhat University.
Invite the club member to submit the video clip for the competition on the topic "Reading for the rhythm of prose about the Erawan literature." And the composition of the Thai octameter poem in the topic "The Danger from COVID-19 change to the Opportunity." If you are interested, please send to the following link during March 20th – April 2nd, 2021 at:
https://classroom.google.com/c/MjkxOTI5NzkxNDA0?cjc=bzx5vyo
For more information, please contact the Facebook Language and Literature club, Suan Sunandha Rajabhat University. Tel: 098 923 0759 (Palm), 087 715 3726 (Best)
**Remark: Please use the E-mail account from Suan Sunandha Rajabhat University to log in the Google Classroom only.