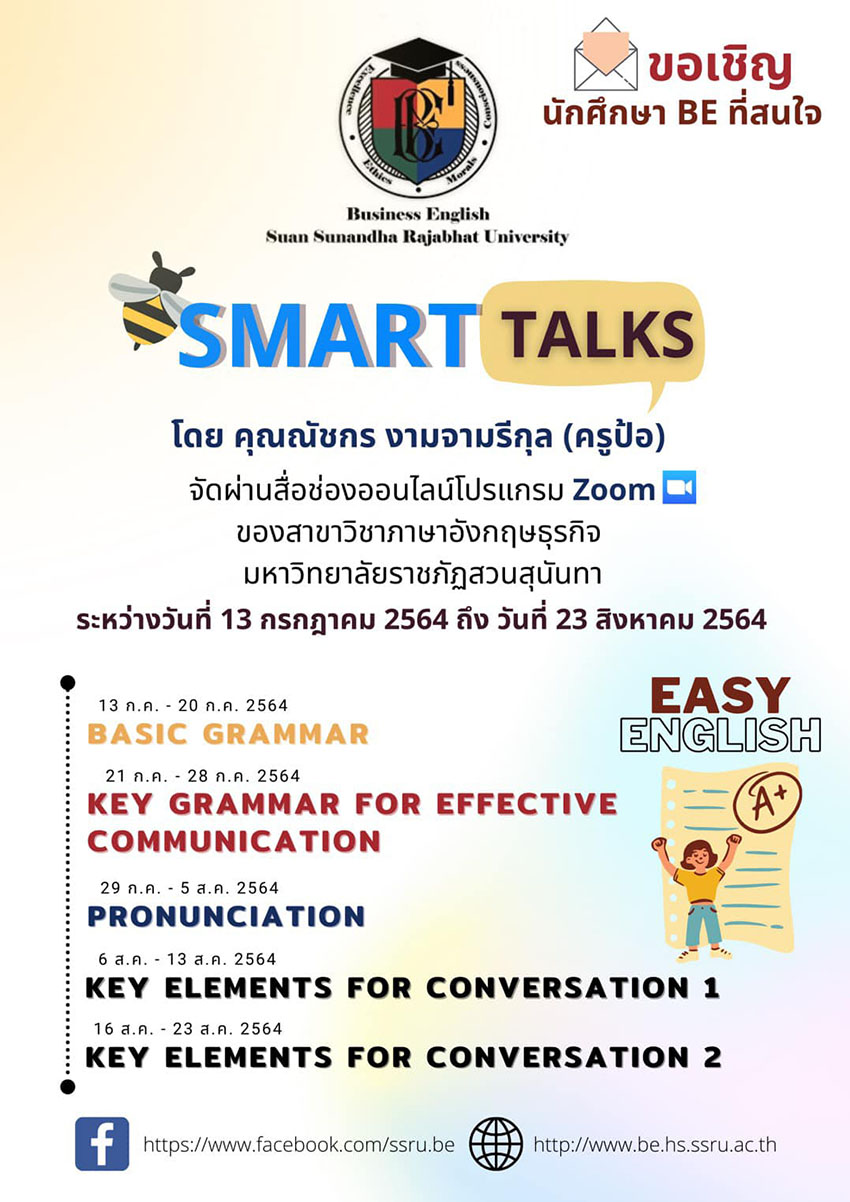 Invite the students from the Business English program to join the Smart Talks project.
Meet the guest speaker who's full of jokes and knowledge, Khun Natchakorn Ngamjamareekul (Kru Por).
Learning through the Zoom program, which you can learn anytime, anywhere.
Live broadcast for 1 hour from Monday – Friday, with the lessons in PDF files.
Start from July 13th – August 23rd, 2021.
Join now with the limited number of students, please fill-in: https://forms.gle/yEdzm2A7GQeXHYTL9