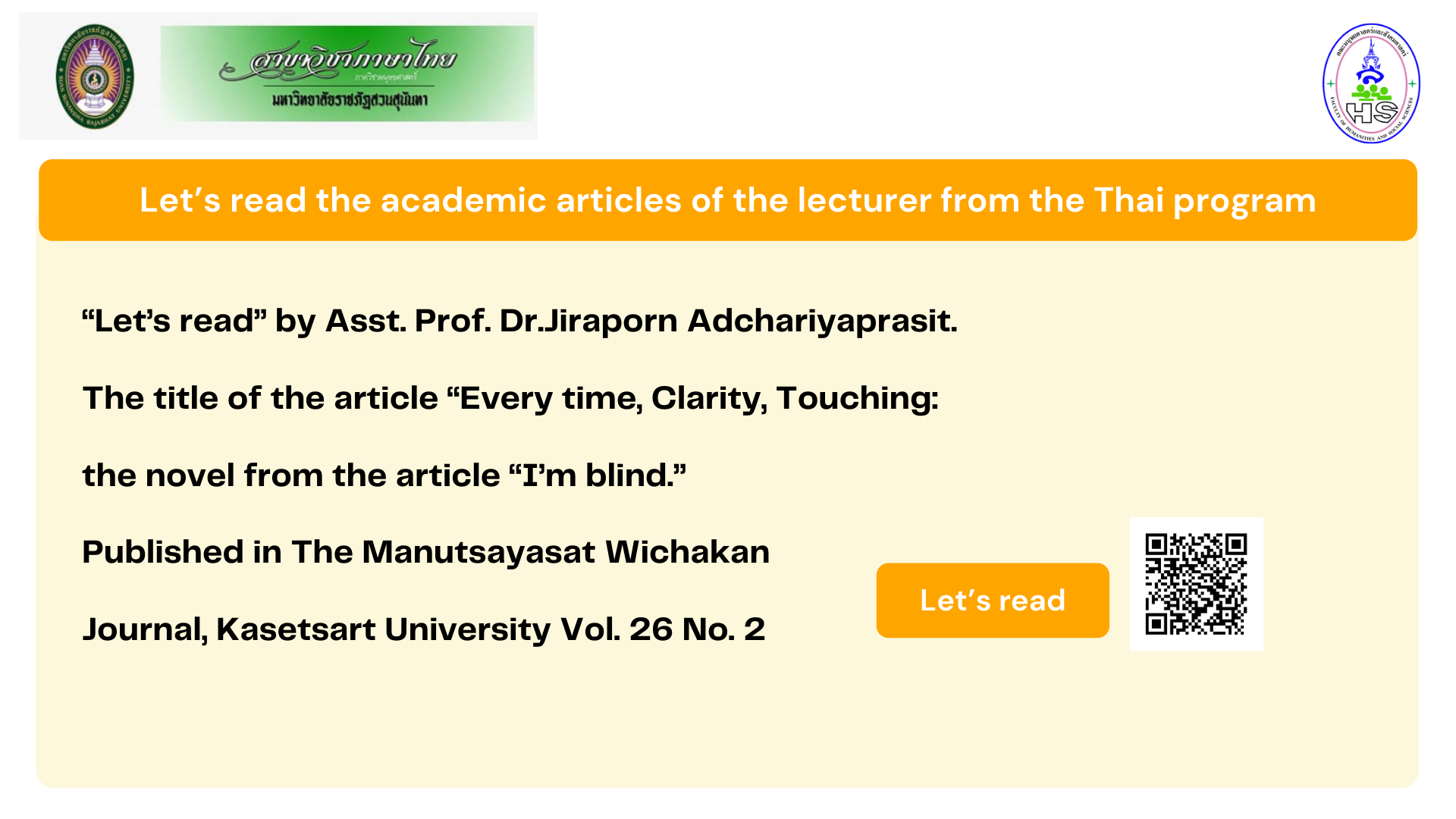 Let's read the academic articles of the lecturer from the Thai program
"Let's read" by Asst. Prof. Dr.Jiraporn Adchariyaprasit.
The title of the article "Every time, Clarity, Touching: the novel from the article "I'm blind."
Published in The Manutsayasat Wichakan Journal, Kasetsart University Vol. 26 No. 2
This academic article is the reviewed article that invites all the readers to know about the world of blind people in the aspect that you have not seen before. This novel has written by blind people.
Therefore, the Thai program, the Faculty of Humanities and Social Sciences, always supports and pushes the lecturers to continue producing the articles for giving the knowledge to the students and the public.