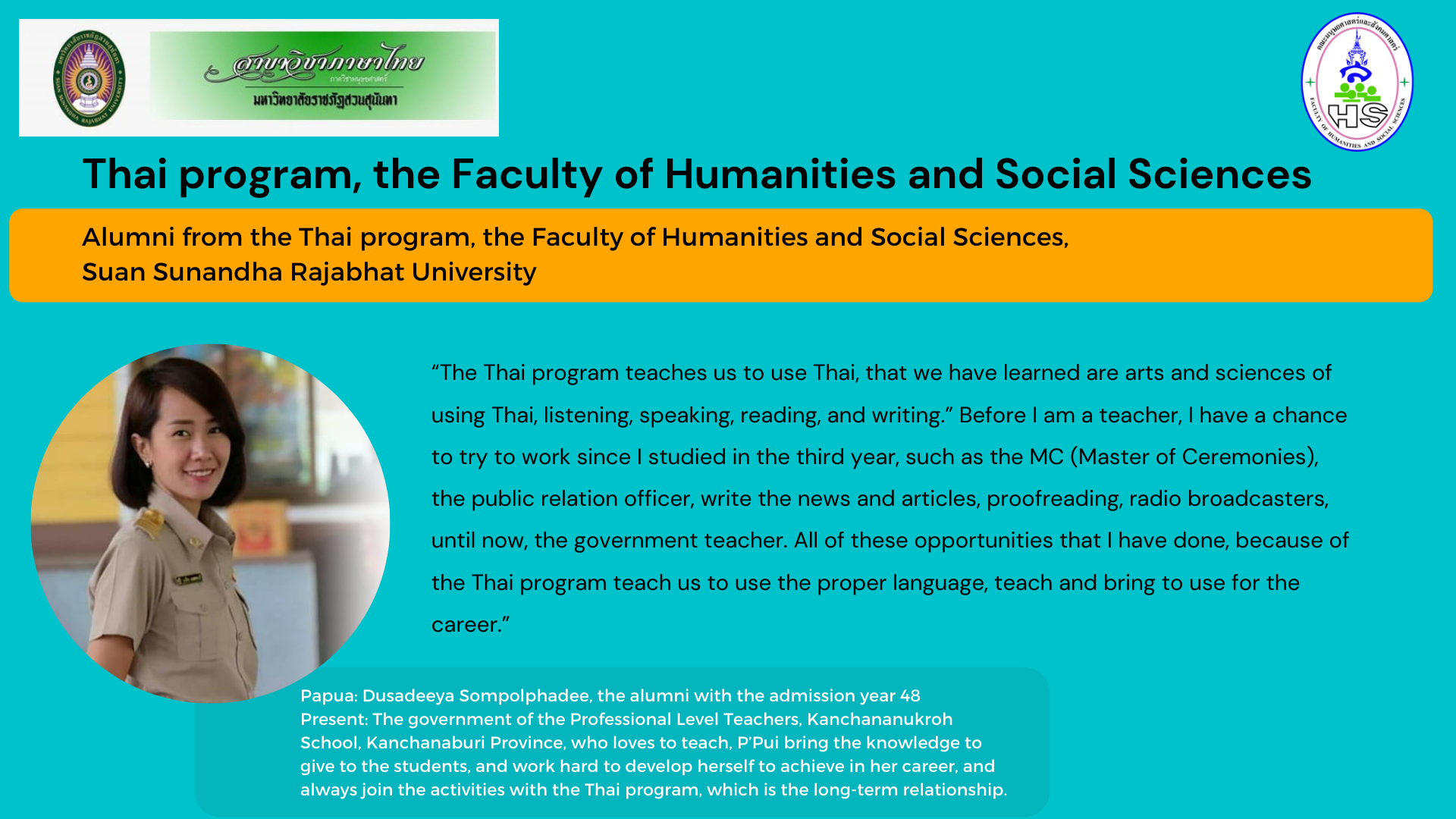 Alumni from the Thai program, the Faculty of Humanities and Social Sciences, Suan Sunandha Rajabhat University.
"The Thai program teaches us to use Thai, that we have learned are arts and sciences of using Thai, listening, speaking, reading, and writing."
"Before I am a teacher, I have a chance to try to work since I studied in the third year, such as the MC (Master of Ceremonies), the public relation officer, write the news and articles, proofreading, radio broadcasters, until now, the government teacher. All of these opportunities that I have done, because of the Thai program teach us to use the proper language, teach and bring to use for the career."
Papua: Dusadeeya Sompolphadee, the alumni with the admission year 48
Present: The government of the Professional Level Teachers, Kanchananukroh School, Kanchanaburi Province, who loves to teach, P'Pui bring the knowledge to give to the students, and work hard to develop herself to achieve in her career, and always join the activities with the Thai program, which is the long-term relationship.