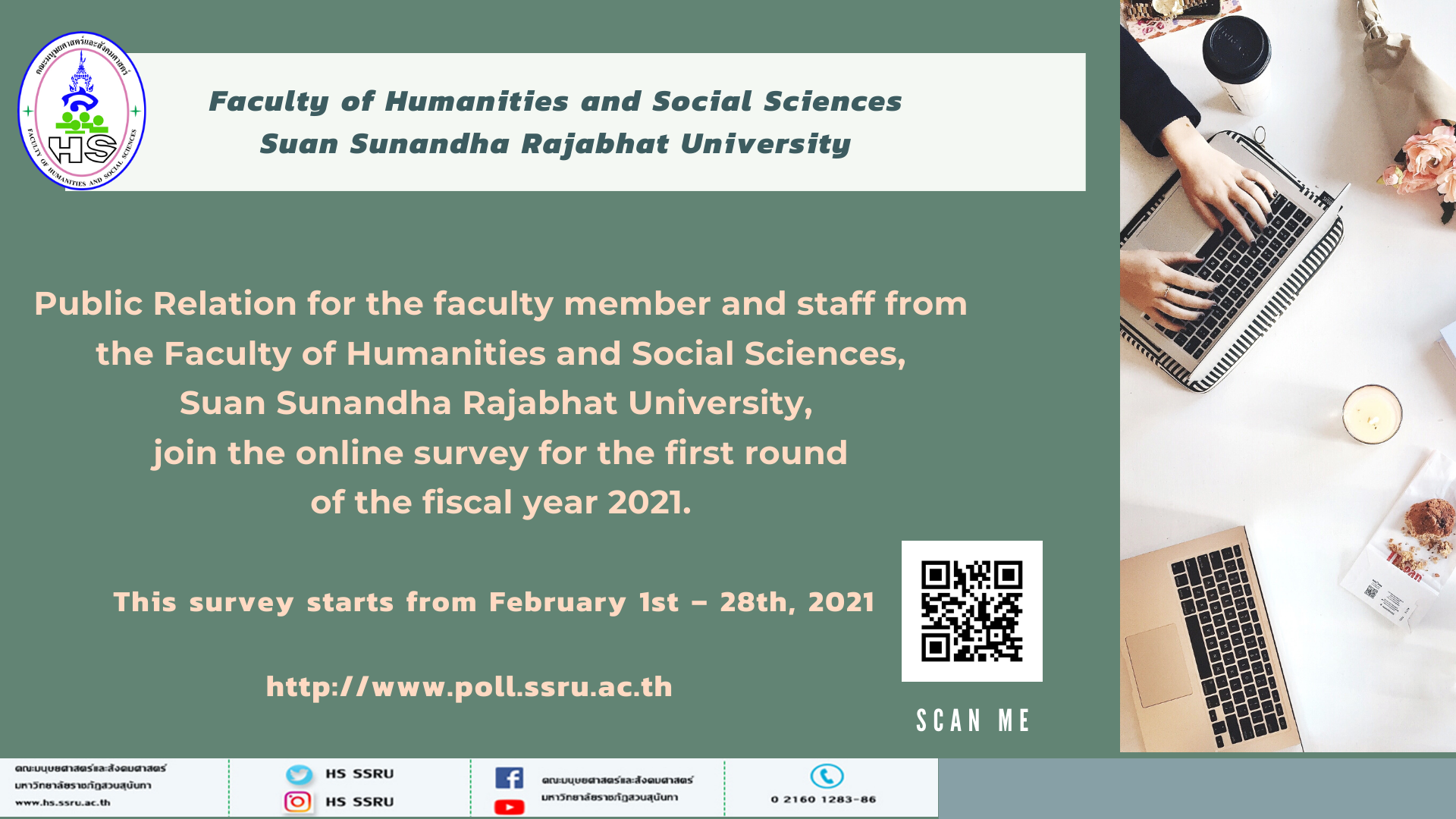 Public Relation for the faculty member and staff from the Faculty of Humanities and Social Sciences, Suan Sunandha Rajabhat University, join the online survey for the first round of the fiscal year 2021. By using the
Username and password that the university allows to use.
This survey starts from February 1st – 28th, 2021.
Go through the website: http://www.poll.ssru.ac.th.