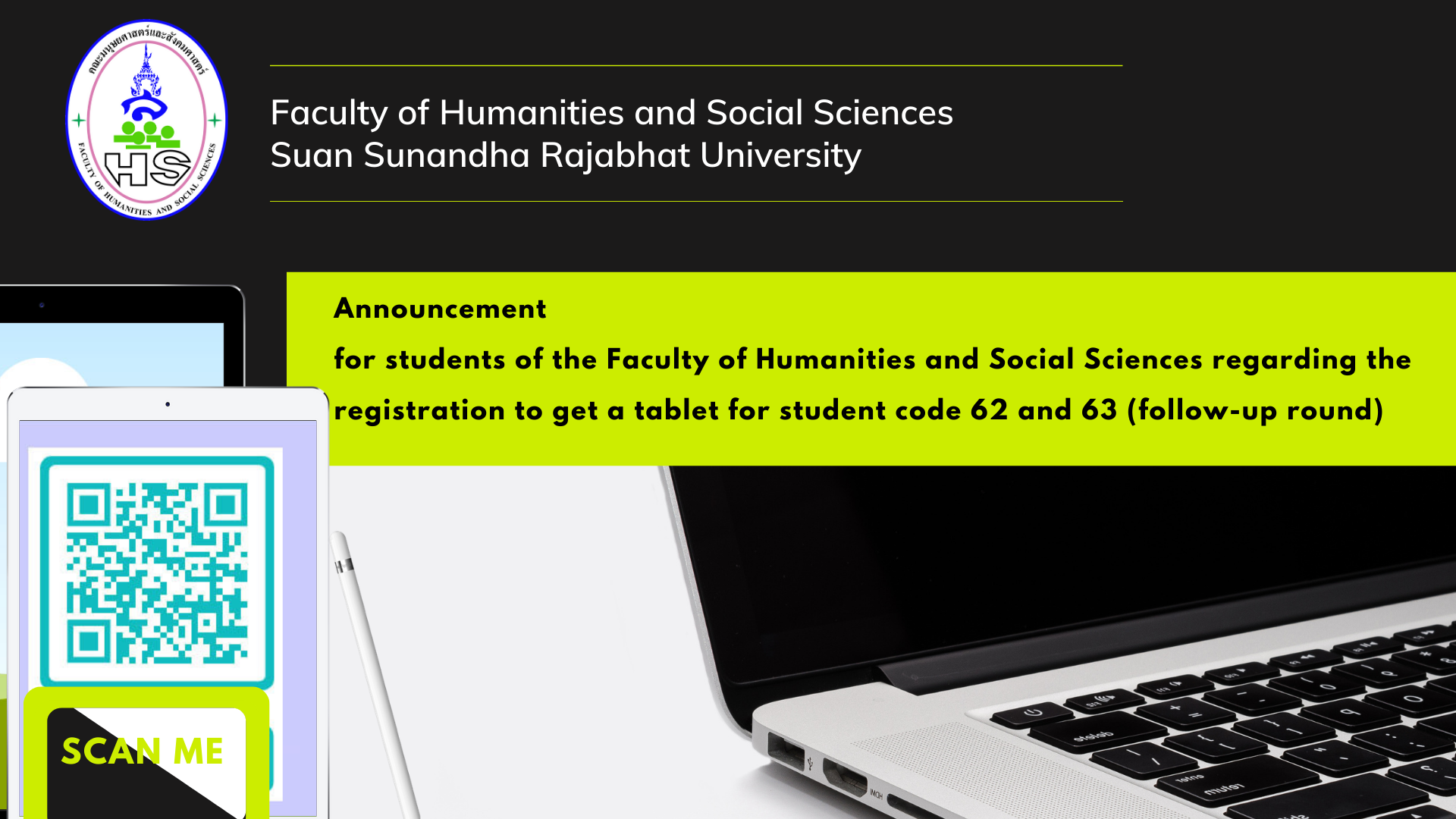 Announcement for students of the Faculty of Humanities and Social Sciences regarding the registration to get a tablet for student code 62 and 63 (follow-up round)
General Education and Innovative Electronic Learning of Suan Sunandha Rajabhat University opened a registration for student code 62 and 63 to get the tablet. It was the follow-up round after the previous round of registration.
Registration deadline is from 25 January - 10 March 2021.
Pick up schedule is from 1 - 12 March 2021.
Pick up location, Building 34, 2nd floor, Room 3422
*** Students can register only once. Please study the registration process carefully before registering.
Students can register through the website http://www.ge-tablet.ssru.ac.th/
For more information, please visit
https://www.facebook.com/631150690239437/posts/3786527164701758/