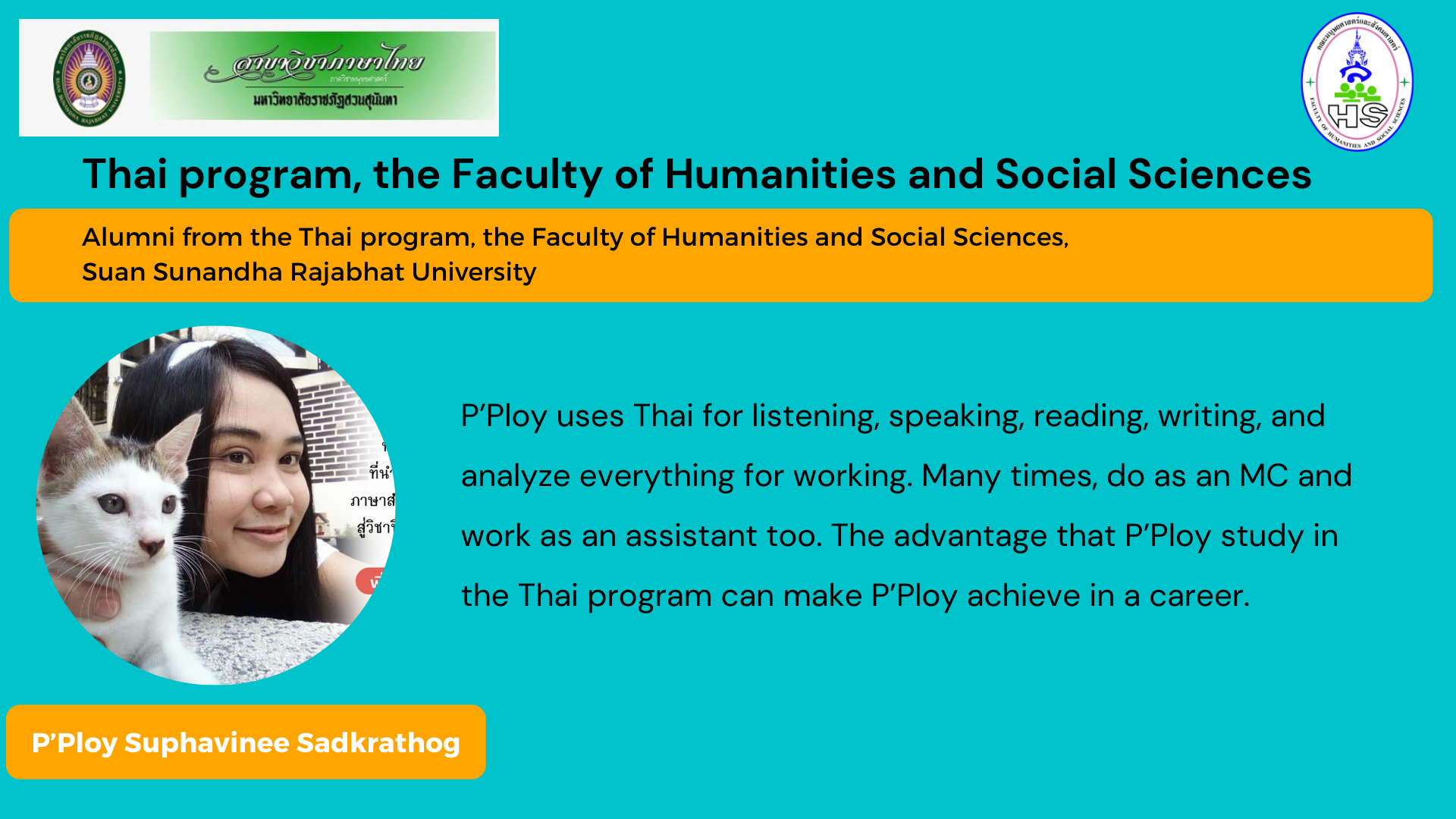 Alumni from the Thai program, the Faculty of Humanities and Social Sciences, Suan Sunandha Rajabhat University
Thai language is beautiful both of the processes of analytical reading and applies for work, the language is vital and bring you to the dream jobs, "as a labor of love Thai."
P'Ploy Suphavinee Sadkrathog, the admission year 2013
P'Ploy uses Thai for listening, speaking, reading, writing, and analyze everything for working. Many times, do as an MC and work as an assistant too. The advantage that P'Ploy study in the Thai program can make P'Ploy achieve in a career.
Present: Work as an analytical plan and policy, the Department of disease control, the Ministry of Public Health.
The Thai program, the Faculty of Humanities and Social Sciences, Suan Sunandha Rajabhat University
Now opening for admission in academic year 2021, the 2nd round (Quota)
Apply now – April 20th, 2021.
More information: https://hs.ssru.ac.th/news/view/news-15-1-64-4
Go to: www.admission.ssru.ac.th
Or you can go to:
www.ssru.ac.th
www.hs.ssru.ac.th
https://www.facebook.com/thai.major.ssru