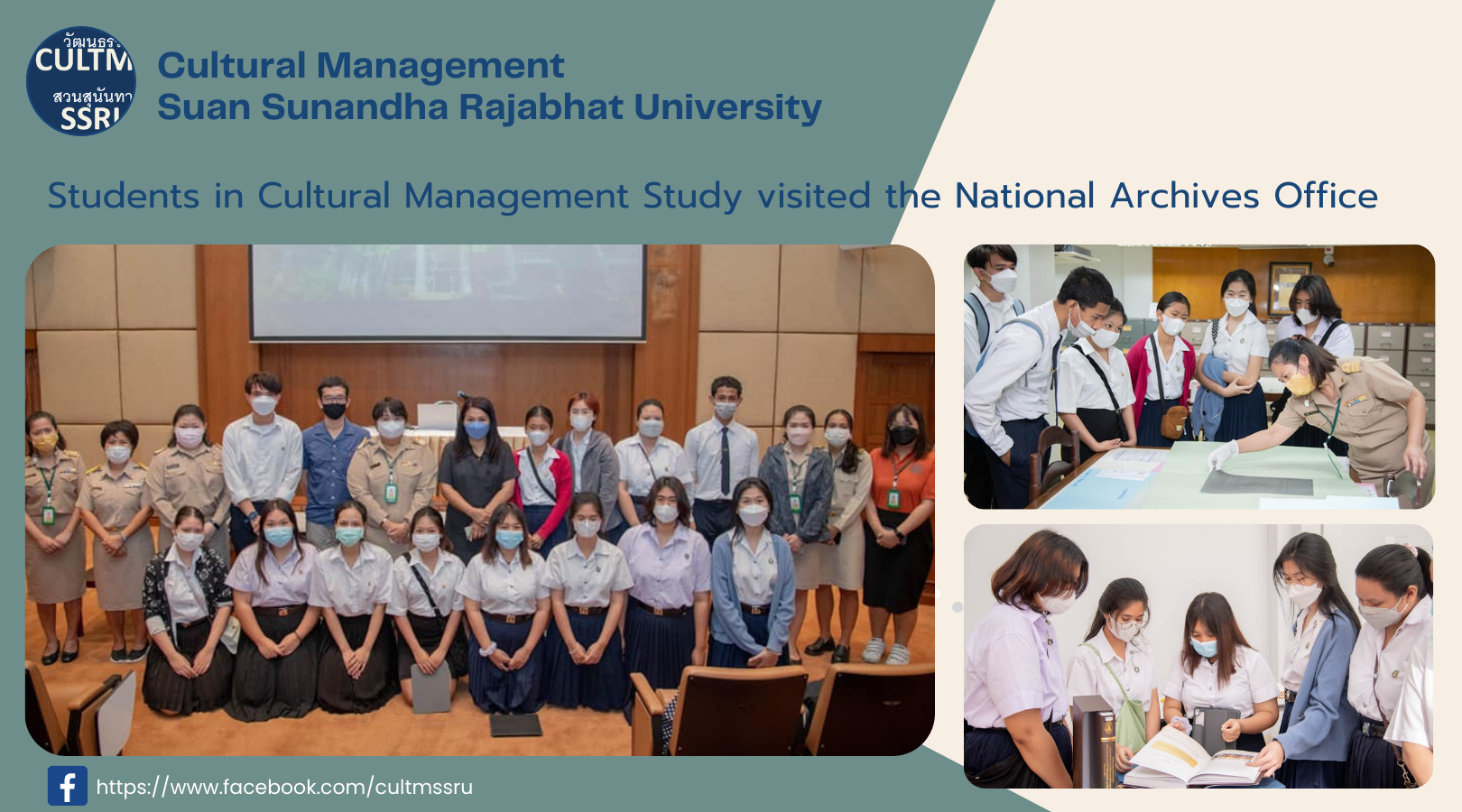 Students in Cultural Management Study visited the National Archives Office
On 13th February 2023, Ajarn Dr. Sirimal Wattana along with Ajarn Dr. Suwannarit led students in the field of cultural management, Faculty of Humanities and Social Sciences students visited National Archives Office By visiting and listening to the behind-the-scenes lectures from the conservation, retrieval, and service groups, which are part of the subject CLM1216 Cultural Information Collection and Search and CLM2215 Cultural Heritage.
Cultural Management Division would like to thank the staff of the National Archives Office. who greatly supported the lecture and introduced the process of searching for information to the students.