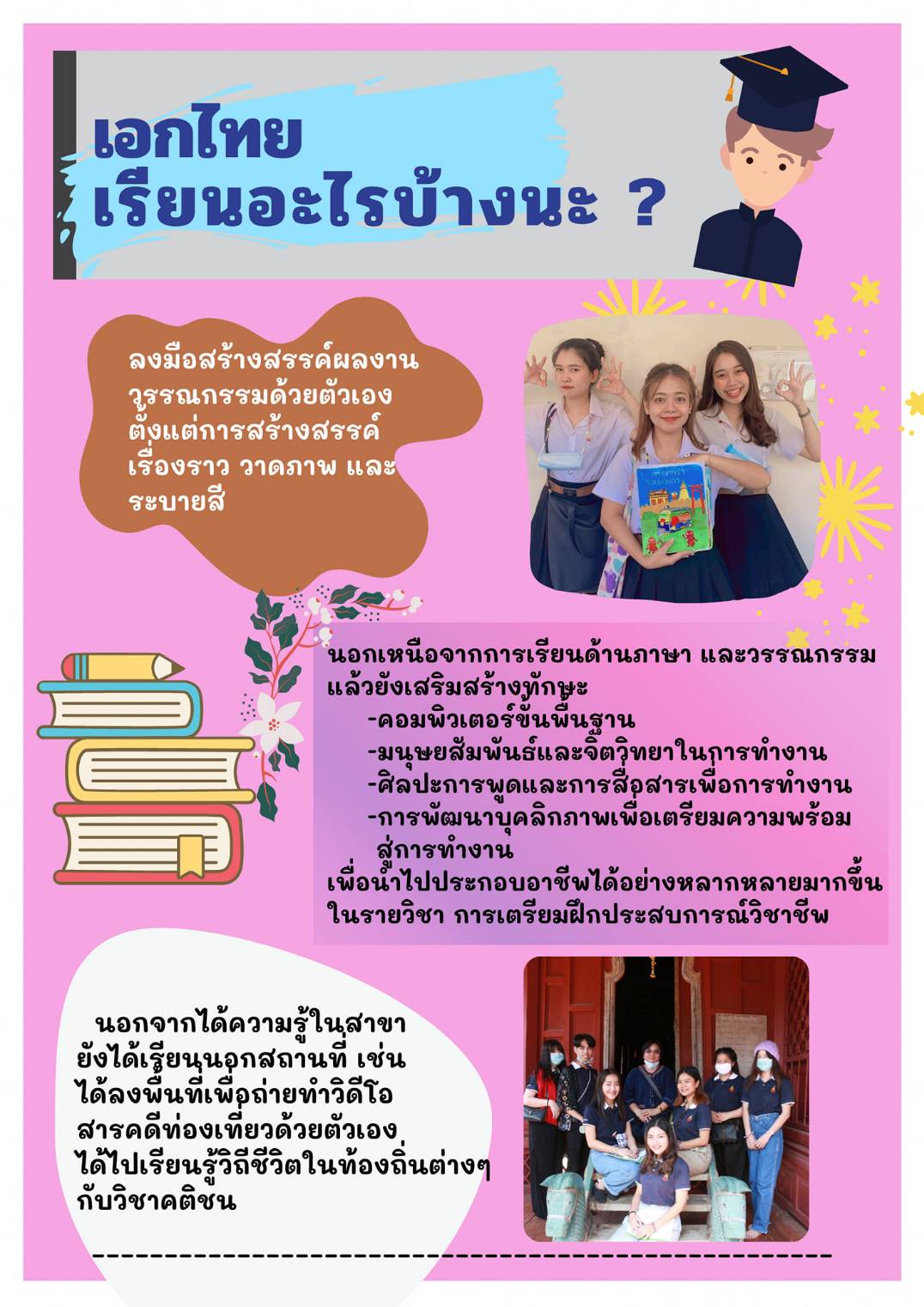 What are we learning in Thai program?
Create the literature by yourself by making a story, drawing, and painting. Exclude learning language and literature. You can enhance the skills
Basic computer
Interpersonal relations and psychology for working
Art of speech and communication for working
Preparing personality development for working
These are the things that we prepare for you in the subject of Preparation for Professional Experience in the Thai language
Exclude learning knowledge from in a classroom. You will learn from outside a classroom, such as recording a traveling documentary by yourself while learning about the way of life in many locals in folklore subject.