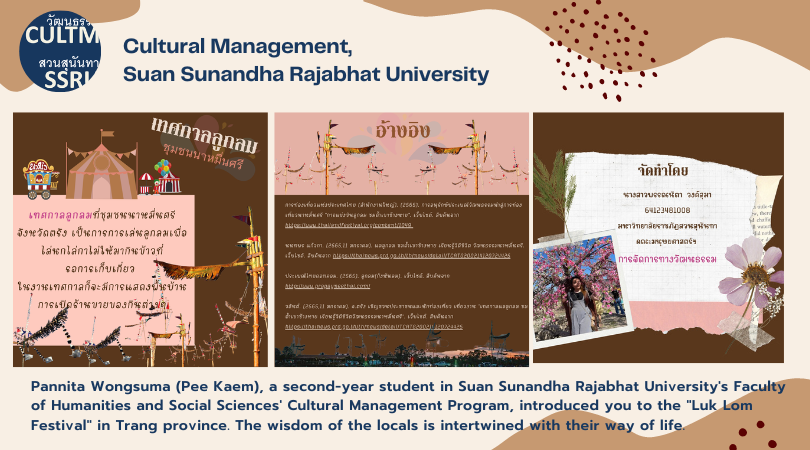 Pannita Wongsuma (Pee Kaem), a second-year student in Suan Sunandha Rajabhat University's Faculty of Humanities and Social Sciences' Cultural Management Program, introduced you to the "Luk Lom Festival" in Trang province. The wisdom of the locals is intertwined with their way of life.
Research, compile, and reference cultural information for use in cultural heritage conservation and management is a requirement of the course, Suan Sunandha's " Cultural Management".
Cultural Management Program of the Faculty of Humanities and Social Sciences, Suan Sunandha Rajabhat University
Accepting applications for bachelor's degree students, the regular semester, academic year 2022
Round 4 (Direct Admission)
Open for applications from 20 - 31 May 2022.
For the enrolment, please visit: https://admission.ssru.ac.th/