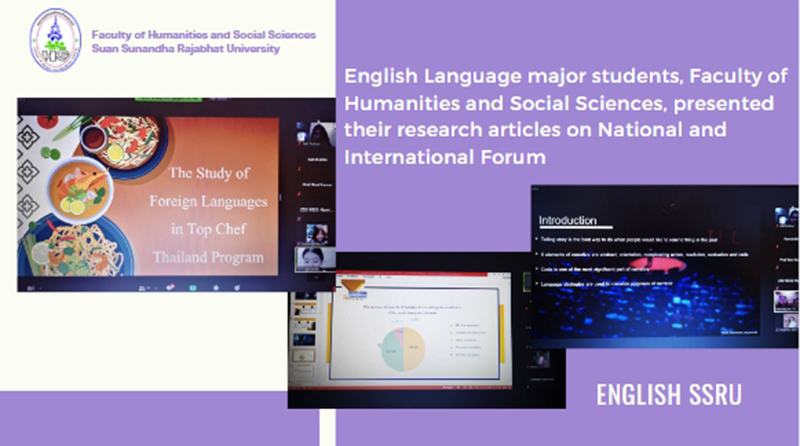 English Language major students, Faculty of Humanities and Social Sciences, presented their research articles on National and International Forum
Ms. Thitiwal Kaewpradup, Ms. Sunisa Kuibut, and Ms. Benjawan Khaikaew, 4th-year students in English Language major, participated in research papers presentation online in the National and International Academic Conference, IASTEM – 1019th International Conference on Social Science and Humanities (ICSSH). It was an online presentation held on March 15, 2021, in Phuket, Thailand.
The students who joined this presentation were in the Research Development Program Toward National or International level in Humanities and social sciences of the fiscal year 2021. Faculty of Humanities and Social Sciences by the Department of Research Development and Academic Service cooperated with the faculty members in every program to promote and encourage their students to be creative and develop the research results to be presented in National and International Forums. Moreover, it continually created an incentive for the development of new research knowledge.