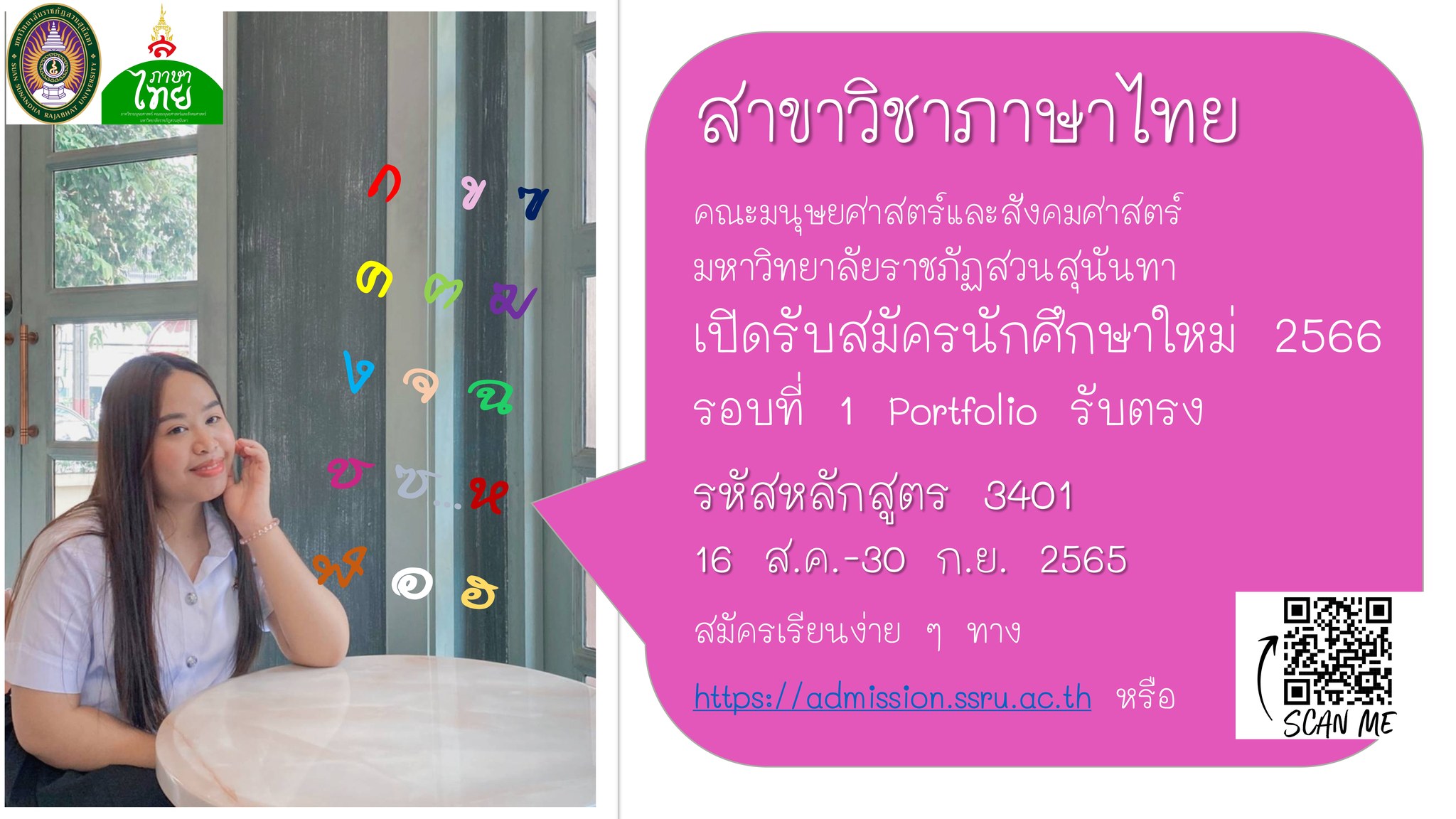 The Thai Language Program of the Faculty of Humanities and Social Sciences, Suan Sunandha Rajabhat University, accepting applications from undergraduate candidates through Round 1 (Portfolio)n beginning on August 16 and running until September 30, 2022.
Why do you major in Thai?
You can finish your three and a half years of school. Finish your studies first to have the opportunity to land a job before others.
The ability to live and function in a quickly changing global environment is a skill that learners possess.
Can apply for scholarships, and finds jobs quickly
See details and apply at http://admission.ssru.ac.th
For more information, please contact 0 2160 1286
Follow more news at
www.ssru.ac.th
www.hs.ssru.ac.th
https://www.facebook.com/thai.major.ssru
IG : HS.SSRU
Twitter : HS SSRU
Facebook : www.facebook.com/FHS.SSRU/
#ssru #มหาวิทยาลัยราชภัฏสวนสุนันทา