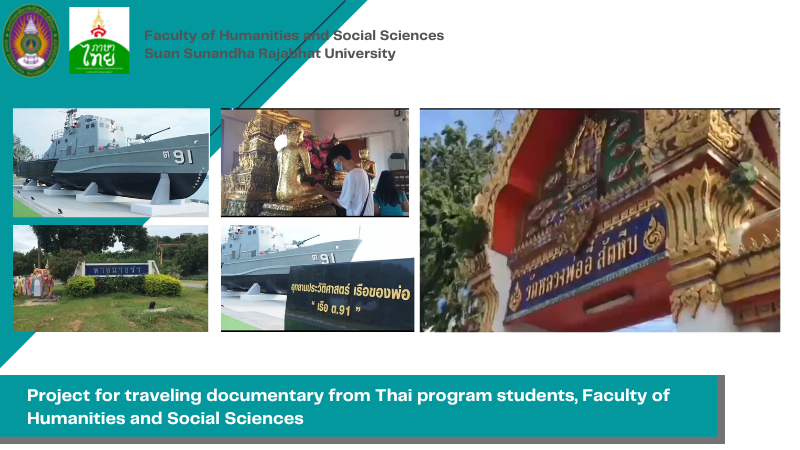 Project for traveling documentary from Thai program students, Faculty of Humanities and Social Sciences
Who wants to leave the busy town and wish to joy in traveling?
Today Thai program invites you to watch the project traveling documentary from the second-year students. This video clip is the part of Non-Fiction Writing subject, which let the students understand the styles, type of documentary, and technique for writing documentary. Moreover, the students can practice their writing and bring the knowledge from theory to practice on a field trip. We will take you to pay respect to the Buddha, make merit, smell the scent of the sea, and end with the cutie café next to the sea.
Video Clip: https://www.facebook.com/thai.major.ssru/videos/449001890363304
If you want to learn the Thai language and like to write, please join "The Faculty Humanities Thai major."
Thai program is open for admission, a regular class for the Bachelor's Degree, the academic year 2022 (4th round: Direct Admission) available from May 20th- 31st, 2022.
Apply: https://admission.ssru.ac.th/
Creator:
Ms. Suppaluk Sanviset
Ms. Warachaya Jaisaard
Mr. Phupa Somsatiean