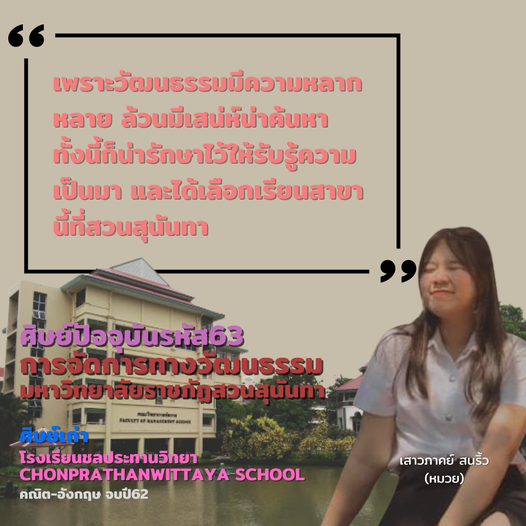 Introducing the current senior student, Saowapak Sonriew (Muay)
From the Cultural Management program of the Faculty of Humanities and Social Sciences,
Suan Sunandha Rajabhat University.
"The reason I chose to study in this program is that I think cultures are diverse. They are all attractive. They should be preserved for the next generations."
Alumni from Chonprathan Wittaya School
Created by Saowapak Sonriew