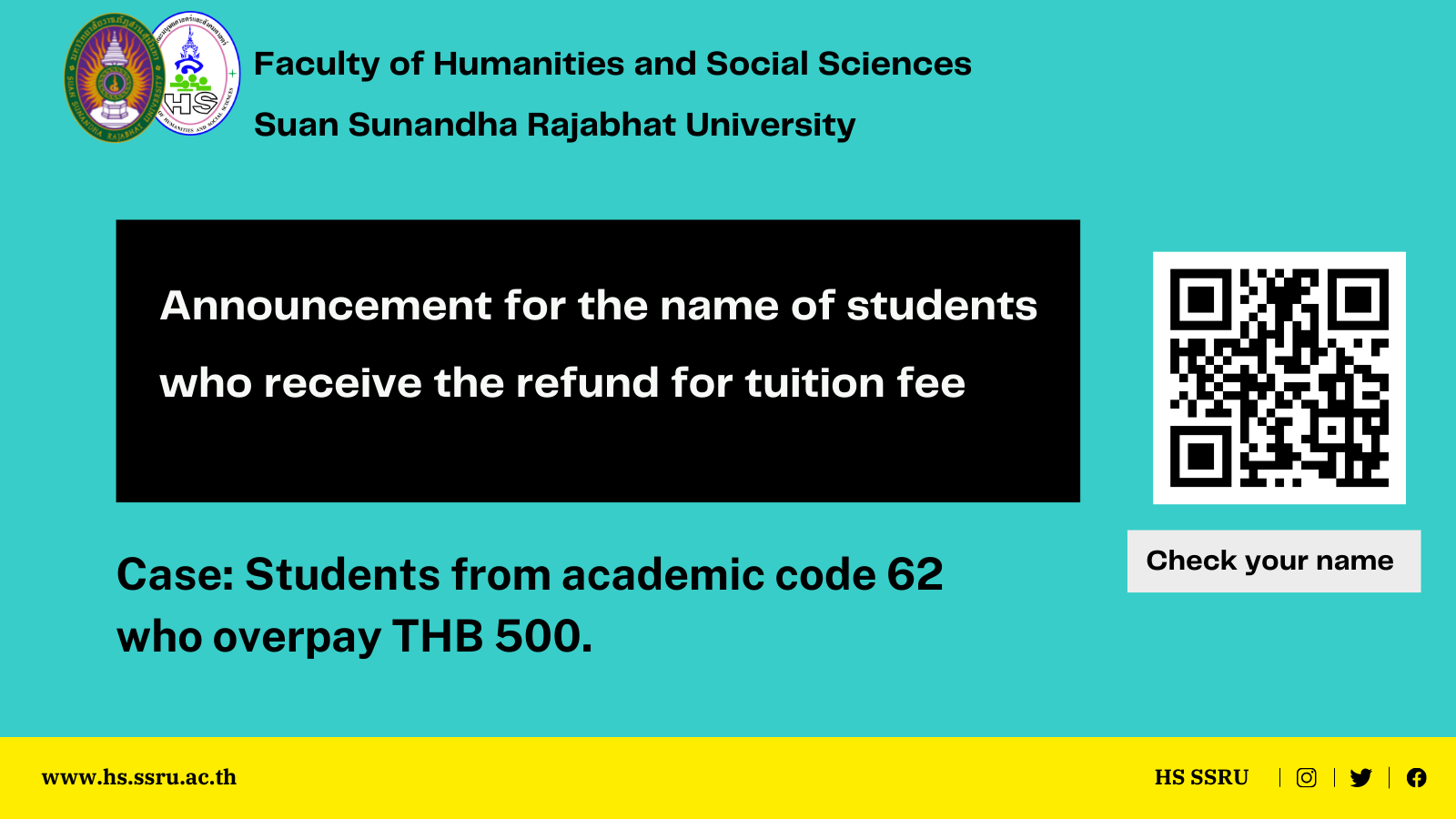 Announcement for the name of students who receive the refund for tuition fee
Case: Students from academic code 62 who overpay THB 500.
The following name list
(Students from the Faculty of Humanities and Social Sciences No. 12 – 30)
Please fill in the form to request the refund from the attached link. (From now on to October 20th, 2021)
https://forms.gle/ZactYQX29ZfVWnbFA
After that, the university will transfer the money to the Prompt Pay account that the students link with their ID number only.
Check your name: https://1th.me/noSxs